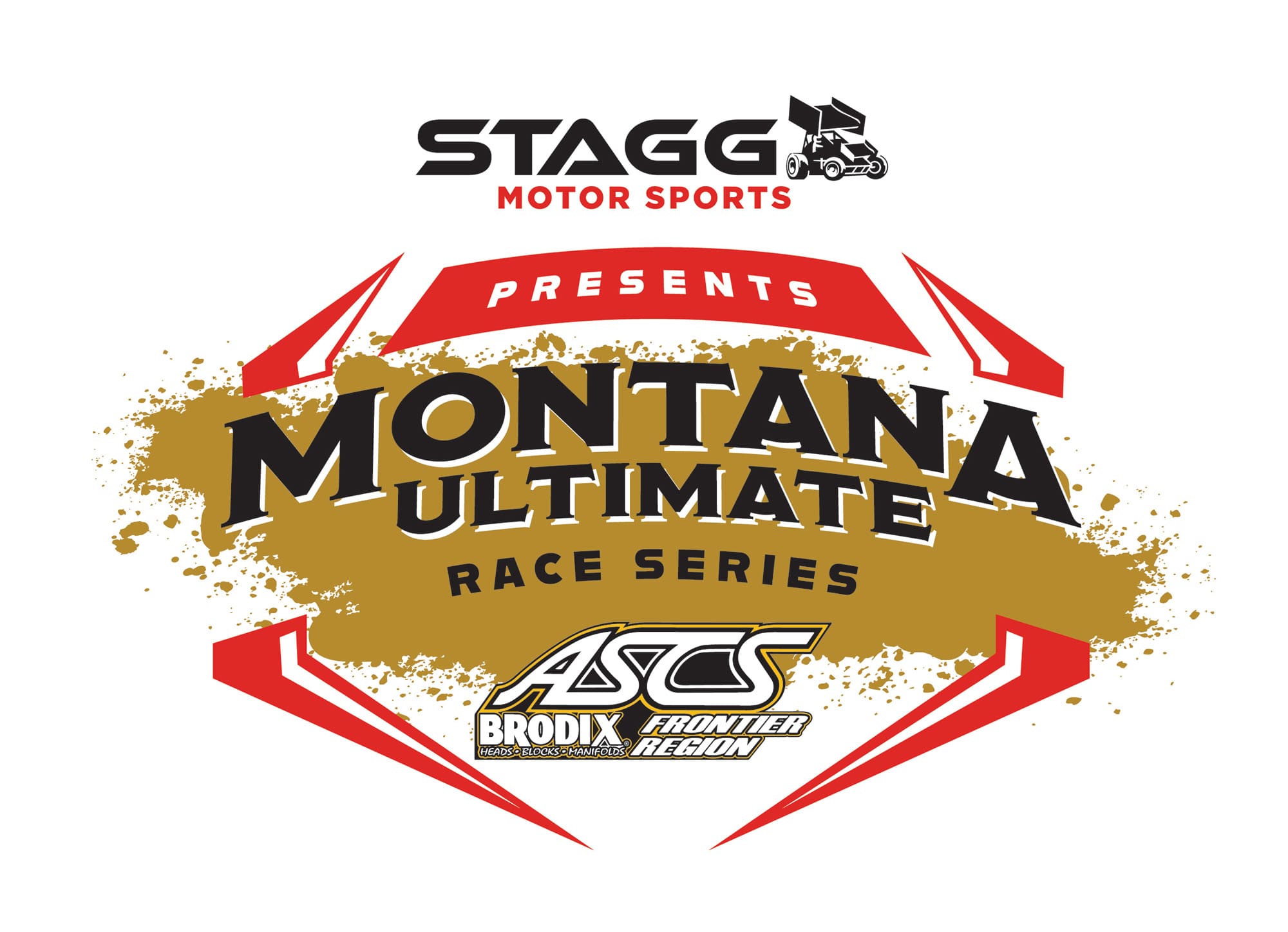 Weather forces ASCS Frontier finale cancelation
Andrew Kunas, Stagg Motor Sports PR
BILLINGS, Mont. – Poor weather affecting the Billings, Montana area has forced Big Sky Speedway officials to cancel this weekend's ASCS Frontier Region sprint car races on Friday and Saturday. The races will not be rescheduled.
With that, the season is over and Lethbridge, Alberta's Kelly Miller is the 2023 ASCS Frontier Region champion. It is Miller's first title in ASCS-sanctioned competition. Miller finished 82 points ahead of 2022 champion Trever Kirkland.
It was a banner season in Big Sky Country for the KDM Motorsports Team, as Miller scored a series high six victories aboard the No. 2jr Custom Automotive-powered Eagle. Miller won the first four races, each of them in dominant fashion. Miller won the May 19th and 20th races at Big Sky Speedway before taking checkered flags June 16th at Gallatin Speedway and at Big Sky Speedway again on June 17th. After a dry spell during the summer that saw some minor struggles and a shrinking point lead, Miller returned to form later in the season as he won the first night of the Montana Roundup on September 1st at Electric City Speedway and won again the following Friday, September 8th at Gallatin Speedway again.
In 13 completed ASCS Frontier Region events, Miller earned ten Top 5 finishes and finished in the Top 10 all but once. Even if he didn't win, Miller was consistently near the front of the field.
Kirkland's title defense ended with a second place finish in the points. Kirkland was competitive throughout, leading multiple races and finishing second on four occasions before breaking through on September 9th at Big Sky Speedway for his first win of the season in what turned out to be the last race run. Along with eight Top 5 finishes, Kirkland also had the distinction of being the only driver to finish in the Top 10 in every ASCS Frontier Region main event this season.
Phil Dietz, the five-time Montana sprint car champion, finished third in the points with seven Top 5 and eight Top 10 finishes. He finished second in the final two races of the season. Dietz also was twice a winner in ASCS Northern Plains competition this season.
Joe Perry finished fourth in the points over Kory Wermling by a single point.
Work is already being done in preparation for the 2024 season. Updates will be provided when available.
More information on the Brodix Frontier Region of the American Sprint Car Series, as well as the American Sprint Car Series National Tour and other ASCS regional series can be found online at www.ascsracing.com. Stagg Motor Sports, the promoting company of the ASCS Frontier Region, can be found at www.staggmotorsports.com.
– – –
2023 ASCS Frontier Region winners
May 19 – Kelly Miller at Big Sky Speedway
May 20 – Kelly Miller at Big Sky Speedway
May 26 – Rained out at Electric City Speedway
May 27 – Rained out at Electric City Speedway
June 9 – Postponed at Gallatin Speedway
June 10 – Postponed at Big Sky Speedway
June 16 – Kelly Miller at Gallatin Speedway
June 17 – Kelly Miller at Big Sky Speedway
July 7 – Logan Forler at Big Sky Speedway
July 8 – Logan Forler at Big Sky Speedway
August 4 – Rained out at Gallatin Speedway
August 25 – Logan Forler at Big Sky Speedway
August 26 – Jake Bubak at Big Sky Speedway
September 1 – Kelly Miller at Electric City Speedway
September 2 – Tyler Thompson at Electric City Speedway
September 3 – Logan Forler at Electric City Speedway
September 8 – Kelly Miller at Big Sky Speedway
September 9 – Trever Kirkland at Big Sky Speedway
September 22 – Rained out at Big Sky Speedway
September 23 – Rained out at Big Sky Speedway
– – –
ASCS Frontier – Stagg Motor Sports
www.staggmotorsports.com
American Sprint Car Series
www.ascsracing.com