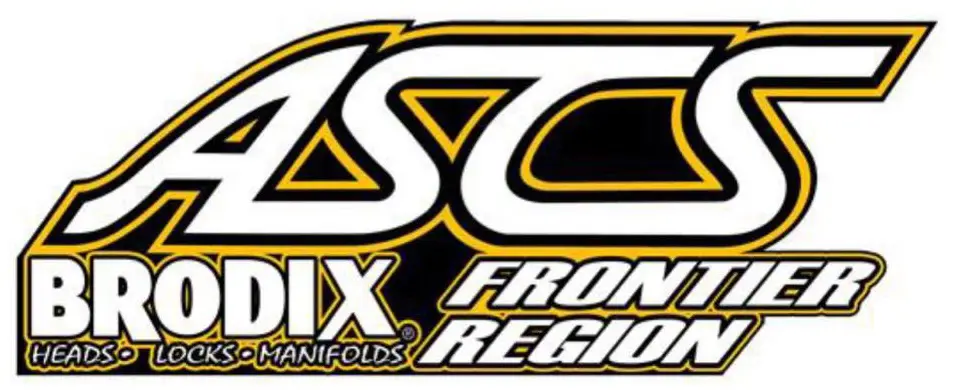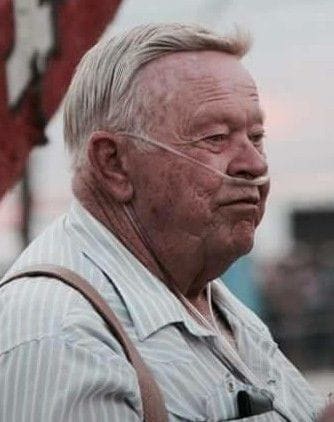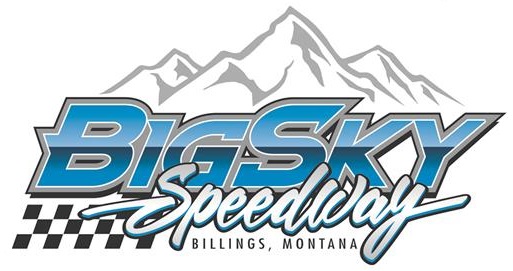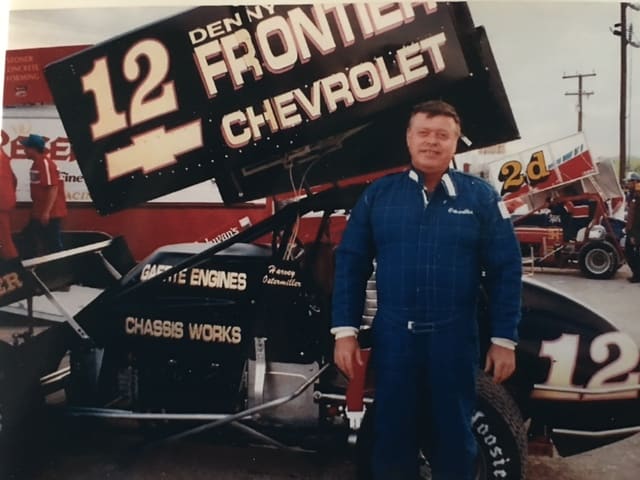 $12,012 Harvey Ostermiller Memorial next for ASCS Frontier
Andrew Kunas, Stagg Motor Sports PR
Profile photo – Lisa Dietz
Car photo – Ostermiller Family
BILLINGS, Mont. – Perhaps the largest sprint car race ever in the state of Montana awaits the ASCS Frontier Region sprint car tour this Friday and Saturday at Big Sky Speedway, as the finale is scheduled to pay $12,012 to win the Harvey Ostermiller Memorial.
The event honors one of the pioneers of Montana sprint car racing, the longtime driver and later car owner who passed away in 2016 but left his mark on Montana sprint car racing. The first Harvey Ostermiller Memorial was run in 2017 and has since grown in popularity and become one of the most prestigious sprint car races in the region. The big news of the off-season for the ASCS Frontier Region and Montana in general was the massive increase in the purse, including bumping up the winner's payday to $12,012, which is believed to be the largest ever for a dirt sprint car race in Montana.
That increased purse, along with the growing prestige of the event, has drawn attention from around the rest of the country, as drivers from states such as Texas, North Dakota, Washington and California have indicated their plans to travel to the Billings track to race and add their name to the list of Harvey Ostermiller Memorial winners.
Perhaps the most notable confirmed entry right now is Fresno, California's Dominic Scelzi, who has been one of the hottest drivers on the West Coast in 360 sprint car action. Scelzi recently went on a tear late in July, winning four races in five nights on the Western Sprint Tour's Speedweek North, winning at Sunset Speedway and then twice at Cottage Grove Speedway in Oregon before winning $13,500 at the Summer Nationals at Skagit Speedway in Washington. And just on Saturday, Scelzi won the Johnny Key Classic at Ocean Speedway in California for the second straight year in Sprint Car Challenge Tour competition, further gaining momentum heading into his visit to Montana. Scelzi is no stranger to Big Sky Speedway either, having raced there in the past with the World of Outlaws. This weekend, Scelzi looks to score his second five-figure payday in about a month.
Christian Kennison, from Texas but now living in Billings, and North Dakota's Ryder Olson are also among the early entries confirmed for the event this weekend. With them and many others coming, Big Sky Speedway is anticipating its largest field of 360 sprint cars in several years.
Also expected to show is Logan Forler, who has won the Harvey Ostermiller Memorial the last two years, including the 2021 event on his way to the ASCS Frontier Region championship that season. While only racing occasionally in Montana since winning that championship, Forler has won each of his last six appearances at Big Sky Speedway, including going 4-for-4 in his 2022 visits and also winning twice in July in the most recent events completed in ASCS Frontier Region action. With the anticipated large field of cars coming, it will be a challenge for Forler to score a three-peat in this event.
The usual competitors in the ASCS Frontier Region will of course be in action also, including points leader Kelly Miller of Lethbridge, Alberta. Miller dominated the season early as he won the first four races and holds a 64-point advantage over defending series champion Trever Kirkland of Helena, Montana going into this weekend's races. Kirkland, while winless so far this season, has still been very competitive, earning four podium finishes in the six ASCS Frontier Region races completed so far, including three runner-up finishes. Both drivers, who had raced against cars fielded by Ostermiller for years before his passing, would love nothing more than to add a Harvey Ostermiller Memorial victory to their resume.
Five-time Montana sprint car champion Phil Dietz will be in action at his home track, and he is fresh off a win in ASCS Northern Plains action on Saturday at Gillette Thunder Speedway in Wyoming, also having won there three weeks earlier. Dietz finished second to Forler in the 2022 Harvey Ostermiller Memorial.
Of note, Dietz can be credited as the individual who planted the seed for the increased purse, as he suggested on the microphone during his front stretch interview after last year's race that the Harvey Ostermiller Memorial be $12,000 to win, as a nod to Harvey's car number he ran as a driver and an owner.
$3,000 is on the line to win Friday's event, before Saturday's finale pay $12,012 to win and $512 to start. The largest winner's payday previously in ASCS Frontier Region action, outside of those part of ASCS National Tour races, was a $2,500 check at Sheridan Speedway in Wyoming in 2021. This weekend the series will race for a record payday two nights in a row.
Joining the ASCS Frontier Region 360 sprint cars both days will be wingless limited sprint cars, IMCA modifieds and INEX Legends. Admission each night is $25, and $15 for seniors.
More information on the Brodix Frontier Region of the American Sprint Car Series, as well as the American Sprint Car Series National Tour and other ASCS regional series can be found online at www.ascsracing.com. Stagg Motor Sports, the promoting company of the ASCS Frontier Region, can be found at www.staggmotorsports.com.
– – –
Upcoming ASCS Frontier Region events
August 25 – Big Sky Speedway – Billings, MT (Harvey Ostermiller Memorial – Night 1)
August 26 – Big Sky Speedway – Billings, MT (Harvey Ostermiller Memorial – Night 2)
September 1 – Electric City Speedway – Great Falls, MT (Montana Roundup – Night 1)
September 2 – Electric City Speedway – Great Falls, MT (Montana Roundup – Night 2)
September 3 – Electric City Speedway – Great Falls, MT (Montana Roundup – Night 3)
– – –
Harvey Ostermiller Memorial
Past Winners
2017 – Travis Rilat
2018 – J.J. Hickle
2019 – Jordon Mallett
2020 – no race
2021 – Logan Forler
2022 – Logan Forler
– – –
2023 ASCS Frontier Region winners
May 19 – Kelly Miller at Big Sky Speedway
May 20 – Kelly Miller at Big Sky Speedway
May 26 – Rained out at Electric City Speedway
May 27 – Rained out at Electric City Speedway
June 9 – Postponed at Gallatin Speedway
June 10 – Postponed at Big Sky Speedway
June 16 – Kelly Miller at Gallatin Speedway
June 17 – Kelly Miller at Big Sky Speedway
July 7 – Logan Forler at Big Sky Speedway
July 8 – Logan Forler at Big Sky Speedway
August 4 – Rained out at Gallatin Speedway
– – –
ASCS Frontier – Stagg Motor Sports
www.staggmotorsports.com
American Sprint Car Series
www.ascsracing.com